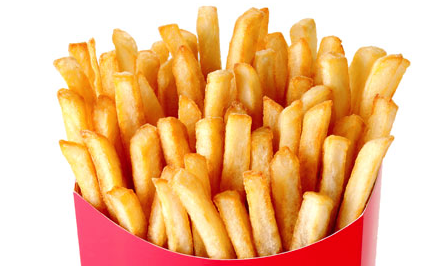 While in college, many years ago, I took a job at a local Burger King in order to have gas money to get back and forth to school. I ran the cash register and used to pride myself in remembering people's orders without having to read them back to them. I was pretty happy with the job because I had made some new friends, was earning a bit of money, and it just gave me a sense of identity by having a job. That was until one day when a bus full of kids came in from my former high school. While many of the kids that I had graduated with had gone off to college, I had stayed local and went to the Community College. I remember feeling so embarrassed having graduated ahead of these kids, but now serving them at Burger King.
As men we often define ourselves by what we do for a living. It's usually a question that gets asked within the first few moments of meeting someone. "What do you do for a living?" We often tie our identity to our jobs such that what we do for a living defines who we are as a person. But what happens when our careers don't measure up to our expectations? Coming off of my humiliation at Burger King I was motivated to make something of myself.
After graduating College with a degree in Mathematics I took a job as a Software Engineer. Throughout my career I was able to work on some pretty cool projects ranging from automated railway systems, to the V-22 Osprey, the Presidential Helicopter and eventually ended up as the lead software engineer on the Orion spacecraft cockpit displays team working with NASA. At this point in my career I finally felt like I had arrived.
However, not long after this my health began to decline and I found myself unable to work and eventually on medical leave. Though I would return back to work off and on, I never fully recovered and ended up losing my job all together. This was such a blow to my identity. I mean if I wasn't a software engineer anymore then who was I? As I wrestled with this question, God began to speak to me. He reminded me of 1 Corinthians 6:19-20 that says that we are no longer our own, but we were bought with a price. And later on in 2 Corinthians 6:18 he reminds me that He is my father, and that I am His son.
Then it hit me and I understood who I was. I was a child of the King! I was never just a software engineer, I was a child of the King who just happened to develop software. And that is a very significant difference. You see, to place your identity solely in this temporal world, when that world inevitably changes we can lose who we are. But God says I am the same yesterday, today and tomorrow. It's God's immutable nature to never change. And so to have my identity rooted in Him is a complete game changer because He will never cease to be my Father and I will never cease to be His son.
So what does this mean for me moving forward? It means that my mission field may change, but my mission does not. As the son of the King it's my privileged responsibility to make my Father known. I can do this as a software engineer, a mechanic, an Uber driver, or even working the cash register at Burger King. I am not what I do for a living, I am and forever will be a child of the King and there is no greater identity than that.
So I ask you, what are you placing your identity in today? Are you just a plumber, just a retiree, just an accountant, just a physician, just a stay at home dad? No way! If you know Christ as your savior, you too are a child of the King that just happens to also do plumbing, accounting, medicine, or is retired or a stay at home Dad. What you do is just the mission field that God has placed you in to make Him known and to bring Him glory.
Live out your true identity in Christ today. 2 Corinthians 5:9 – "So whether we are at home or away, we make it our aim to please him."