Discover how you can use your skills and passions to make a difference by joining a serve team.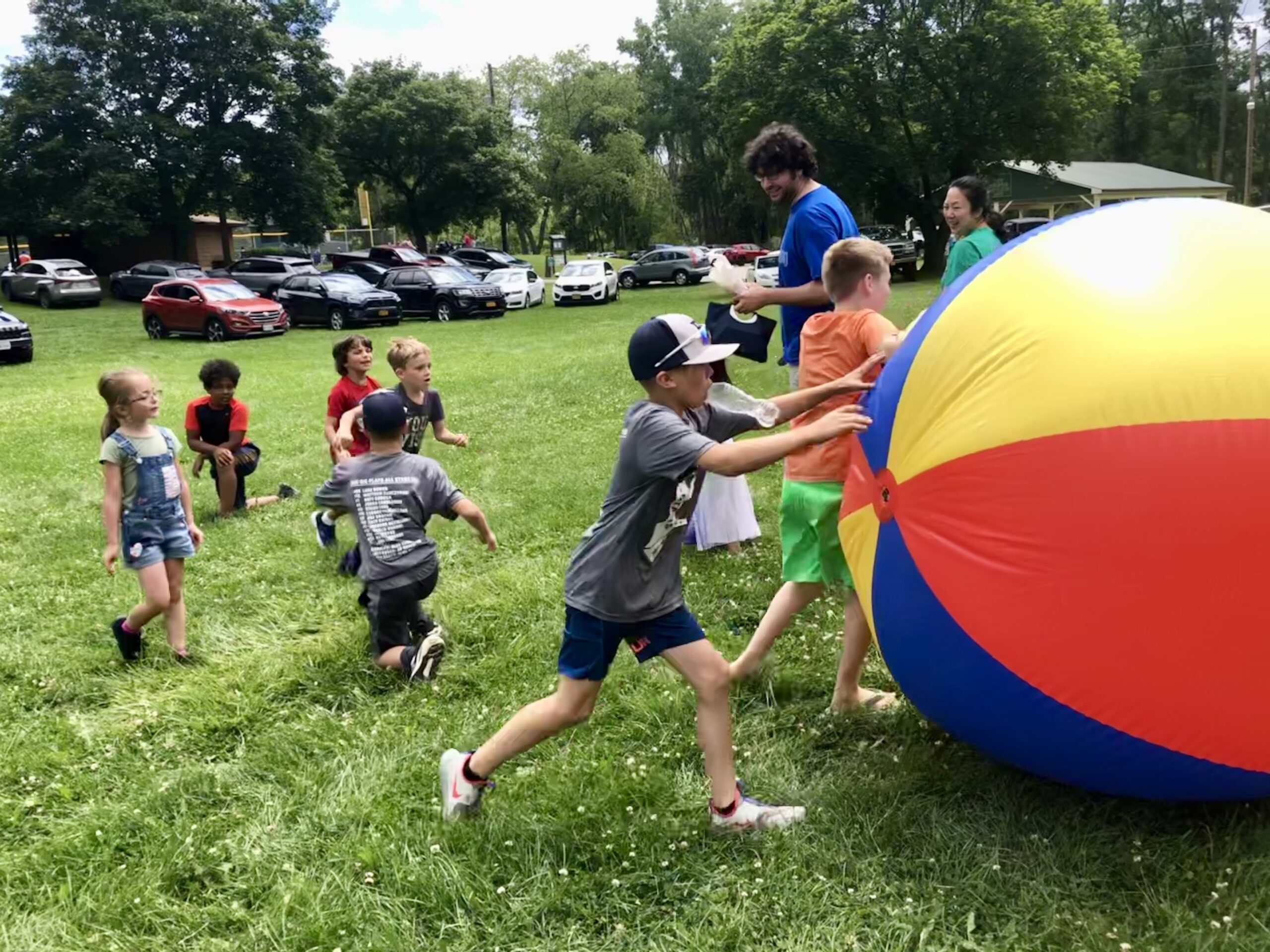 Creating the best hour of your child's week that will inspire a deep relationship with Jesus empowering them to live out God's dreams for their lives.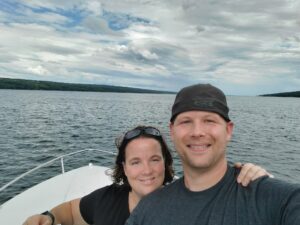 Meet Melissa Bauer (and her husband Matt)! Melissa has been serving as the children's ministry director since 2016. Her favorite part? Seeing kids fall in love with Jesus and making crazy ideas a reality. 
At home, you can almost always find Melissa listening to music, a new audio book, or a podcast. She also enjoys outdoor walks, bike rides, and learning new things. 
"My time at Higher Hope has been such an amazing step in my faith journey and hearing other people's stories as well makes me happy to be apart of the Higher Hope family."
A small commitment with a big impact. Partner with parents to invest in their children's faith journey through relationship building and teaching.
While serving in the children's ministry, you might snuggle babies, greet families to assist them with check-in, lead a kids small group, or be a buddy for a child's first day. Please also be prepared to help remove squished play-do from the carpet.
The time commitment is 1-2 Sundays per month. 
Background checks will be performed to ensure our children's safety. Otherwise, all you need is a passion for kids.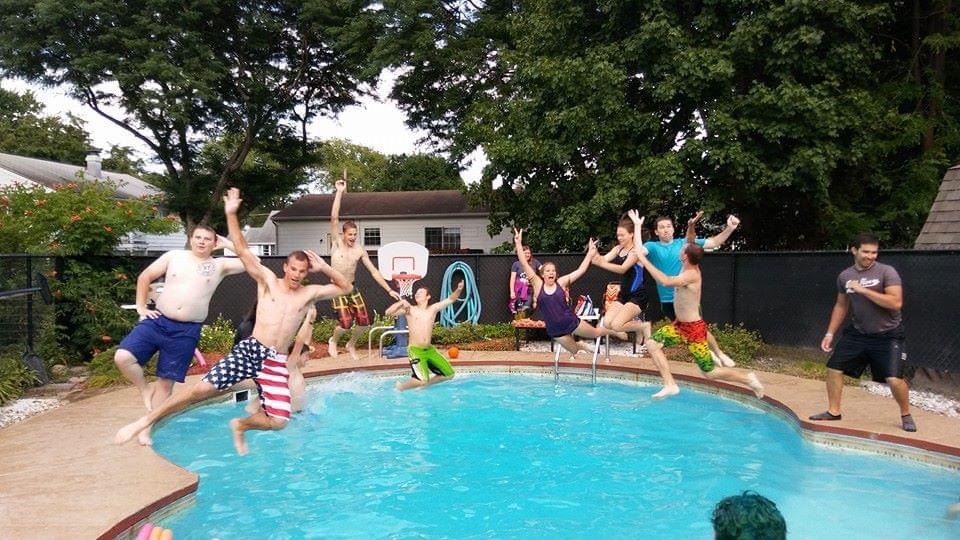 Our mission is for the youth to develop deep roots in Christ, create authentic relationships with peers, and become prepared to own their faith before moving onto the next phase of life.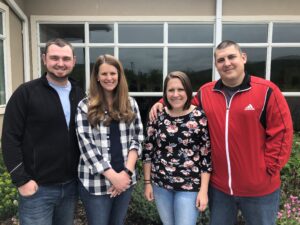 Hello to this quad- Anthony and Megan Maglio and Jeff and Melissa Ripley. These couples have a combined 10+ years of experience leading the youth at Higher Hope Church (Maglios: 8; Ripleys: 2).
Fun Fact: Anthony, Megan, and Melissa were part of the original youth group in 2006 when the church was started. 
As leaders, they all have a passion to see young people grow in faith, develop lasting friendships grounded in truth, discover their God-given gifts, and pursue their purpose with confidence. The leaders all want to provide a safe place to have community and to talk through hard topics. 
A favorite memory from Higher Hope was when Jeff, Melissa, and Anthony returned from a conference to discover their vehicle was "vandalized" by some of their mischievous teens. 
If you are passionate about teenagers then this is the ministry for YOU!
As a youth leader, you will have an incredible opportunity to invest in our young people and disciple them in their faith. You might be asked to help plan events, set-up activities, and attend weekly gatherings including an annual overnight event. 
The time commitment is 2-4 Sunday nights per month plus any additional special youth events.
Background checks are required for all.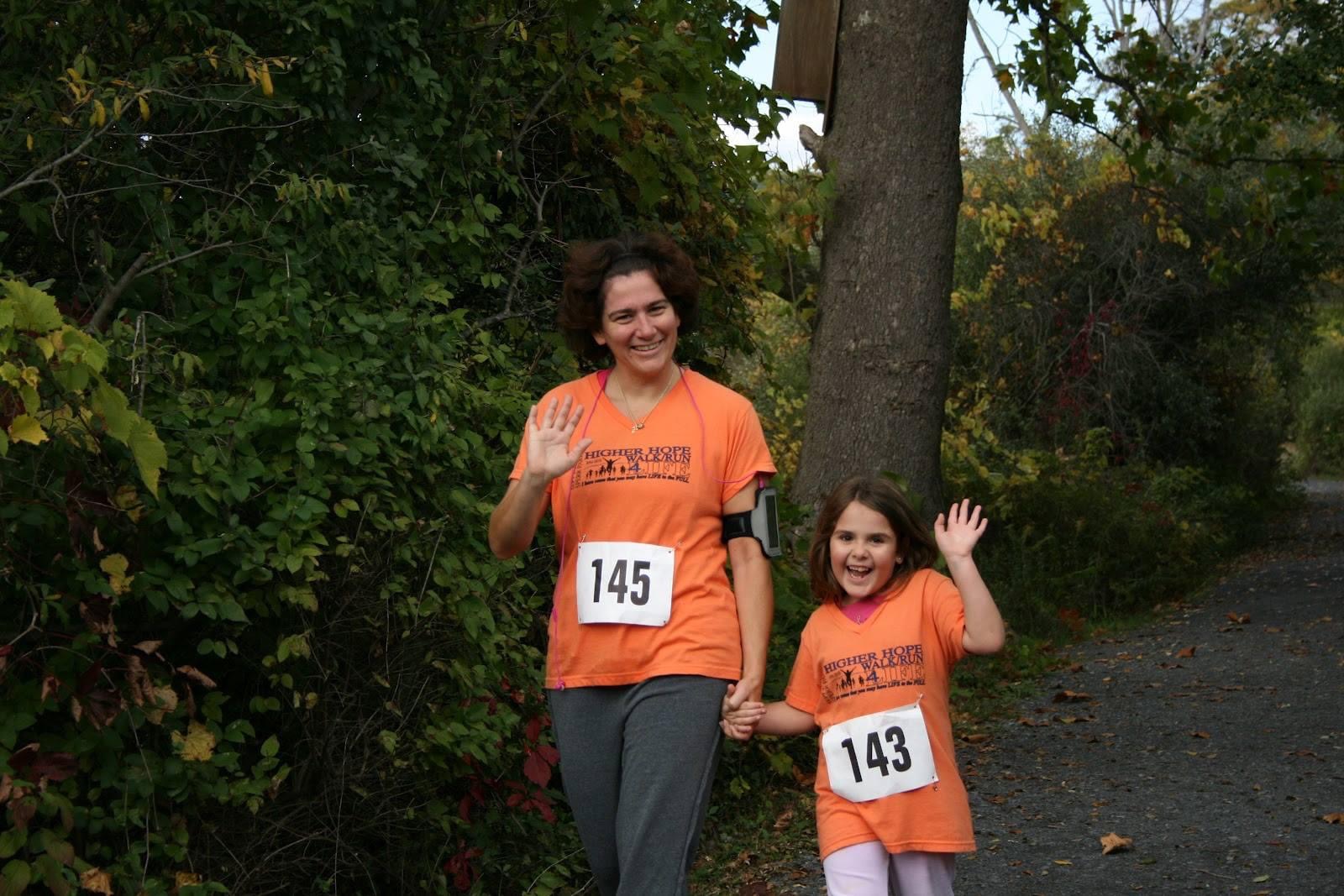 Higher Hope Family Ministry exists to partner with families, to see the love of Jesus and be passionate about his mission and the community of the church.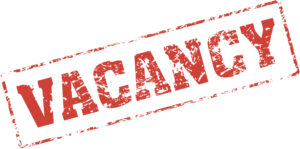 We are looking for someone passionate about creating opportunities for families to learn, grow, and make memories together. 
If you'd like to lead a family event, let us know! We'd be happy to partner with you.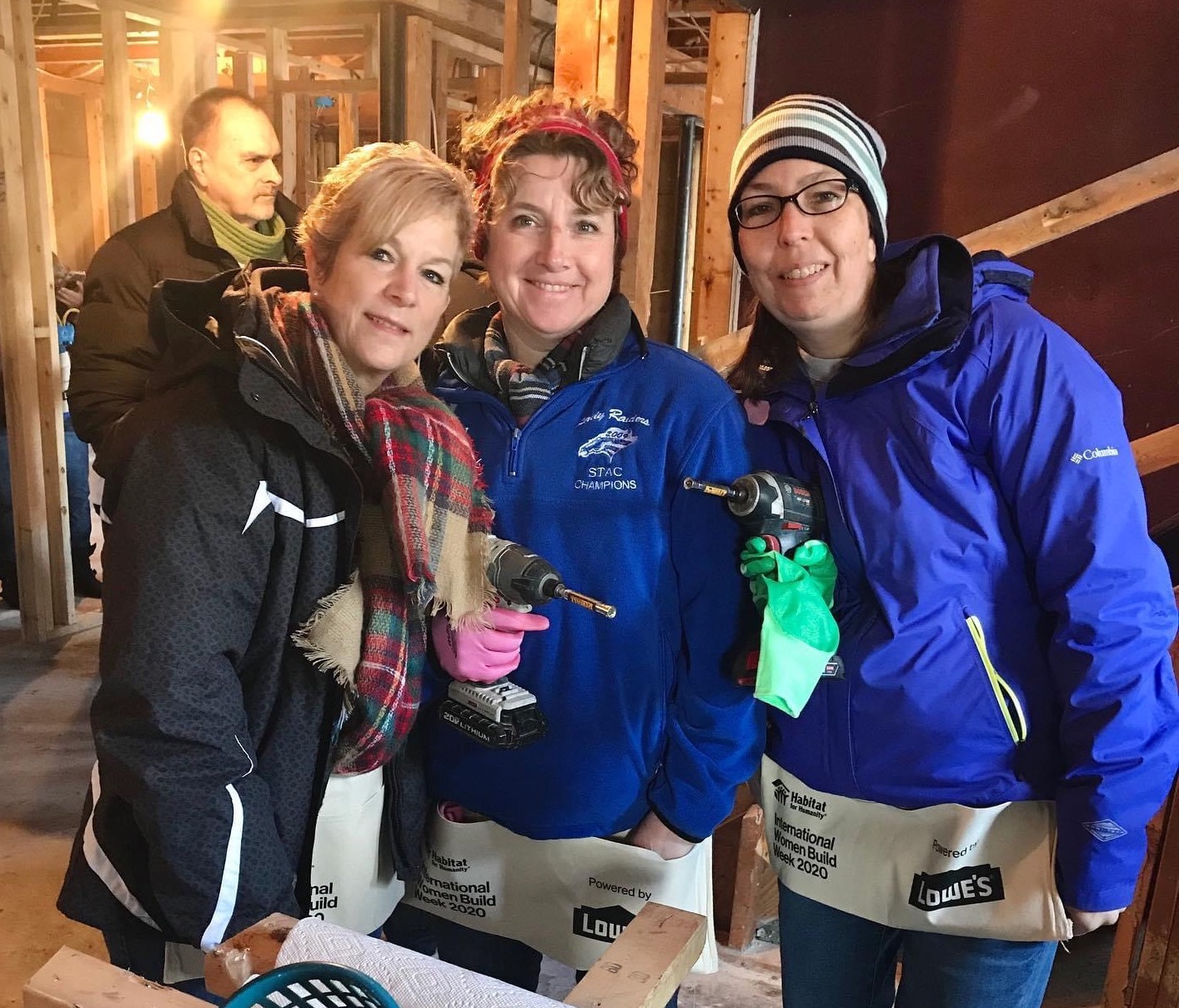 For women to be encouraged and knit together with strong ties of love and to have complete confidence that they understand God's mysterious plan which is Christ Himself.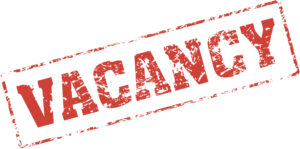 Currently, this position is VACANT! Let us know if you have a passion for serving the women of our church community. 
God designed us for community…to be knitted together with a body of believers.  -Colossians 2:2
There are spots available on our leadership team which would require monthly meetings, planning of small groups and events, and committing to your own personal spiritual growth.
We also welcome volunteers to help with:  planning and preparation of events/activities, small group leaders, connecting with women through cards, visits, meals, etc., and any other great ideas you have!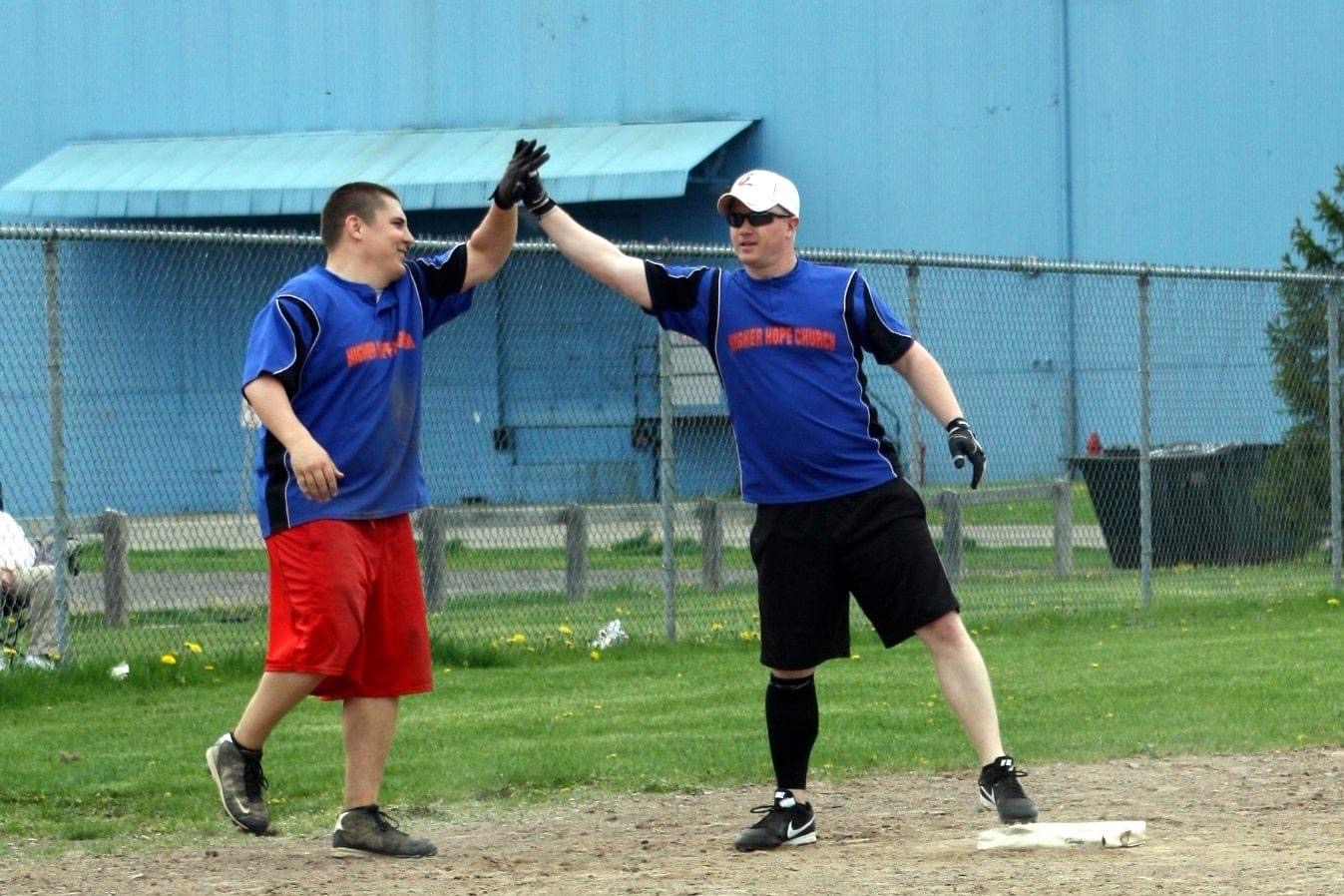 Equipping and strengthening men to be Christ-like leaders in their in their homes, workplaces, churches and communities by providing opportunities to connect with other men, encourage one another, and challenge each other to grow closer to God.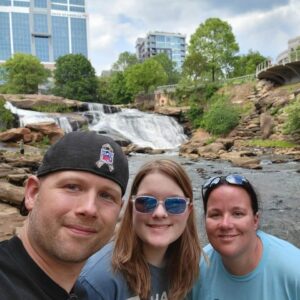 Meet Matt Bauer (and his family)!
"I really enjoy working with the team and looking for new and creative ways to serve the men in our church."
In his free time, he likes to spend time with his family, go camping, ride bikes.
Doing manly men things. 
As a volunteer, you might be asked to lead a men's small group, serve in the community, help plan men's retreats, and meet with men looking to get connected in the church.
"Two are better than one, because they have a good return for their labor. If either of them falls down, one can help the other up. But pity anyone who falls and has no one to help them up."
Ecclesiastes 4:9-10.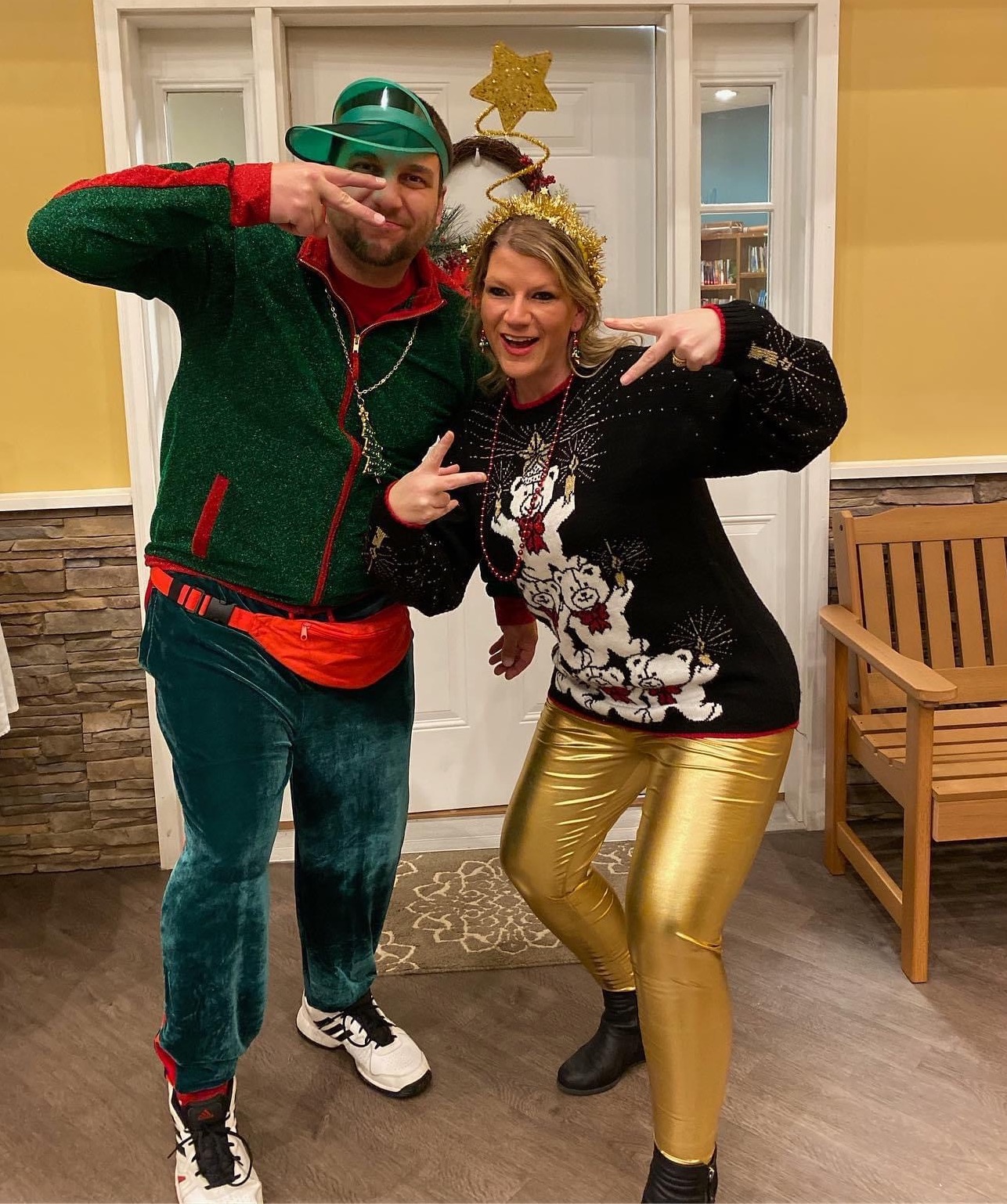 Supporting and strengthening marriages by helping married couples build their homes on the foundation of Jesus Christ.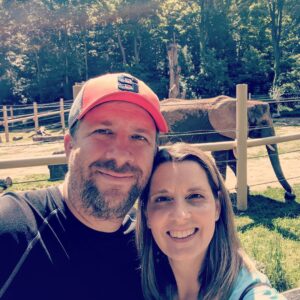 Pastor Mike and his wife, Jeanna Schooley, lead the marriage ministry together. Even after 22 years married and raising four kids, there are tough days; but they are committed to each other and helping strengthen other relationship bonds as well. Their best marriage advice is: "don't let a disagreement ruin your whole day. Talk it through and move on with the day."
When two become one. 
Seeking adventurous people who are committed to "dating your spouse" and excited about enriching the lives of other couples. 
As a volunteer, you may be asked to assist with the planning and preparation of events, hosts small groups, and help brainstorm new, fun ideas to foster growth between the couple and with God.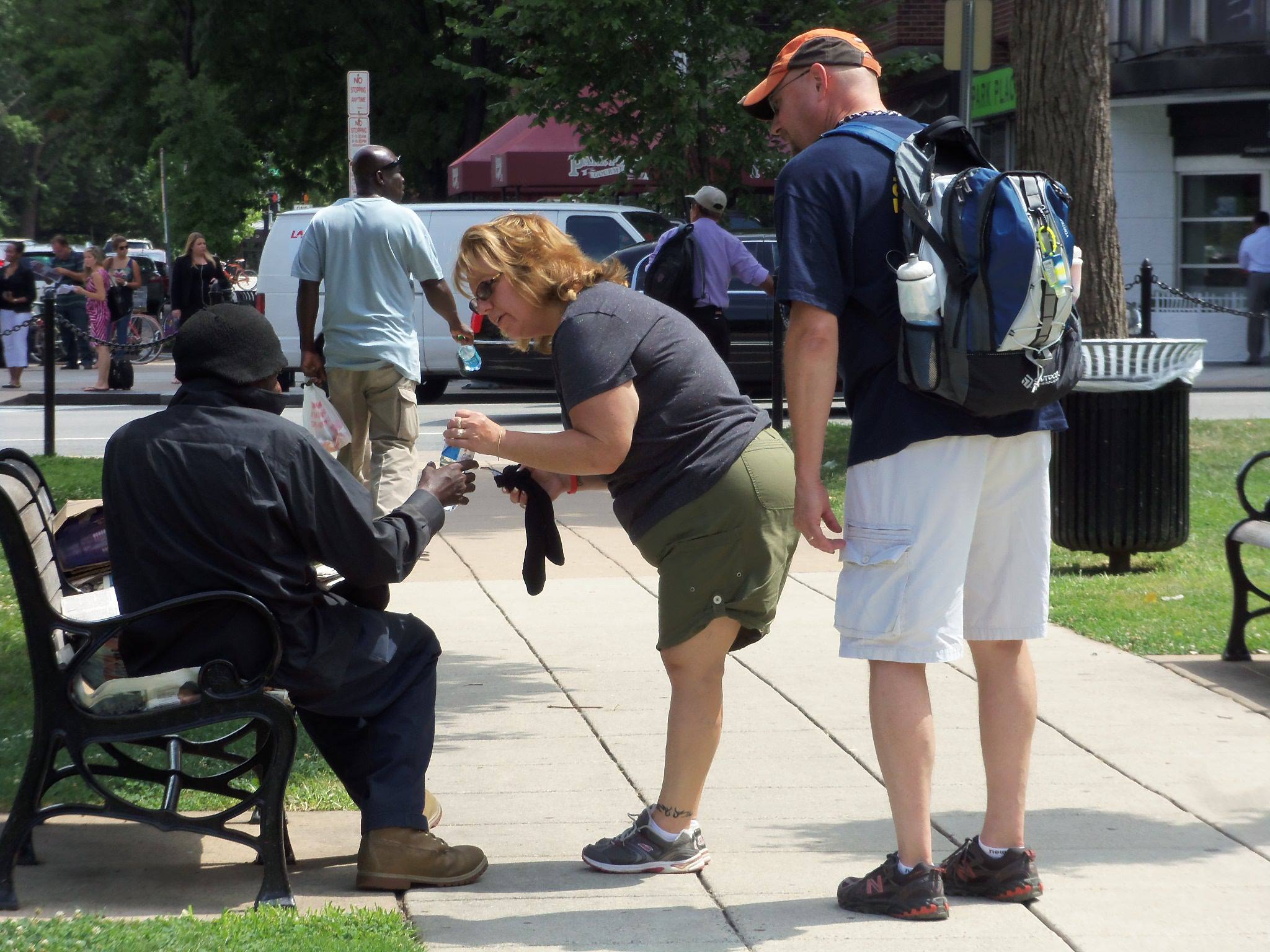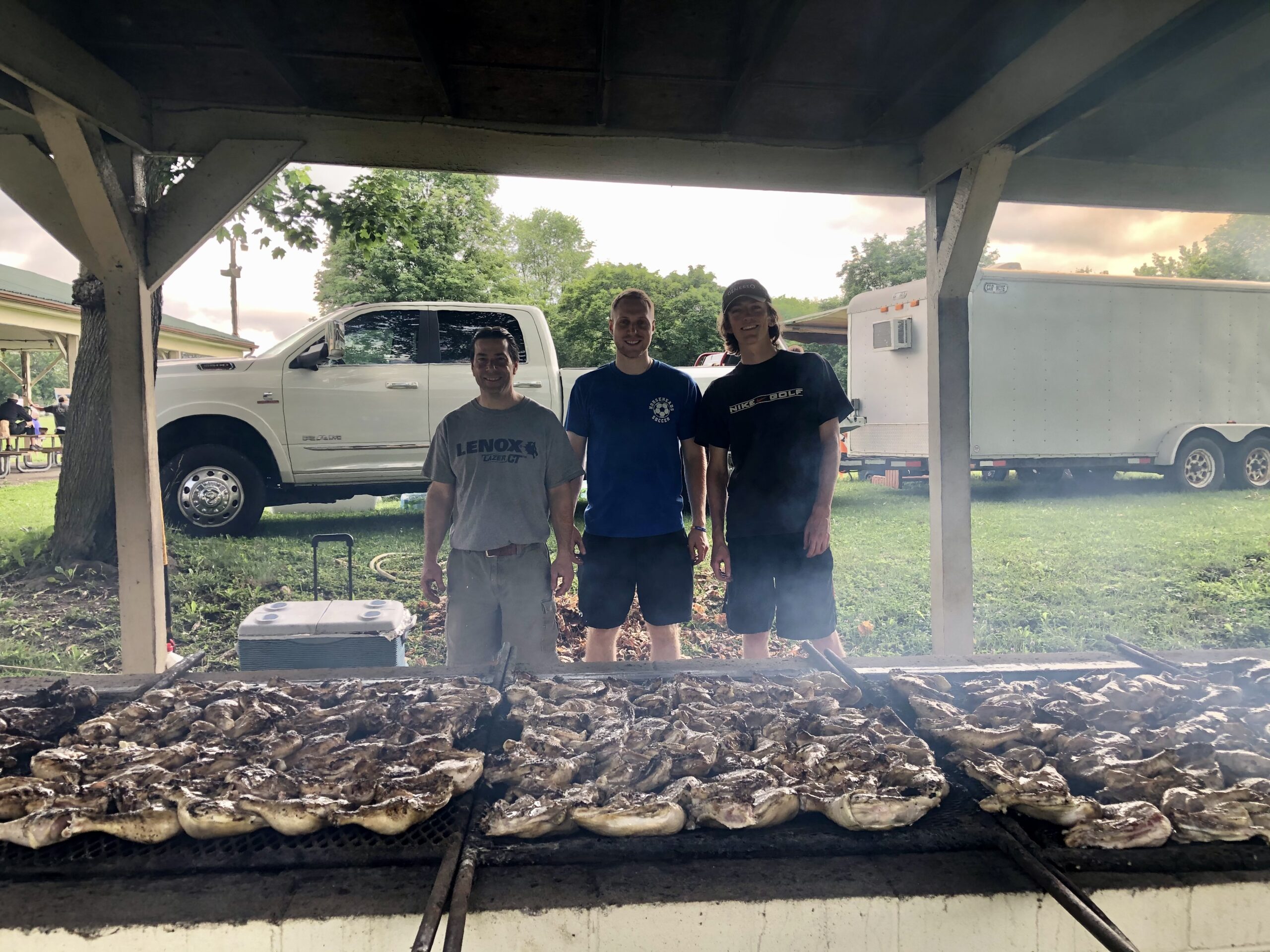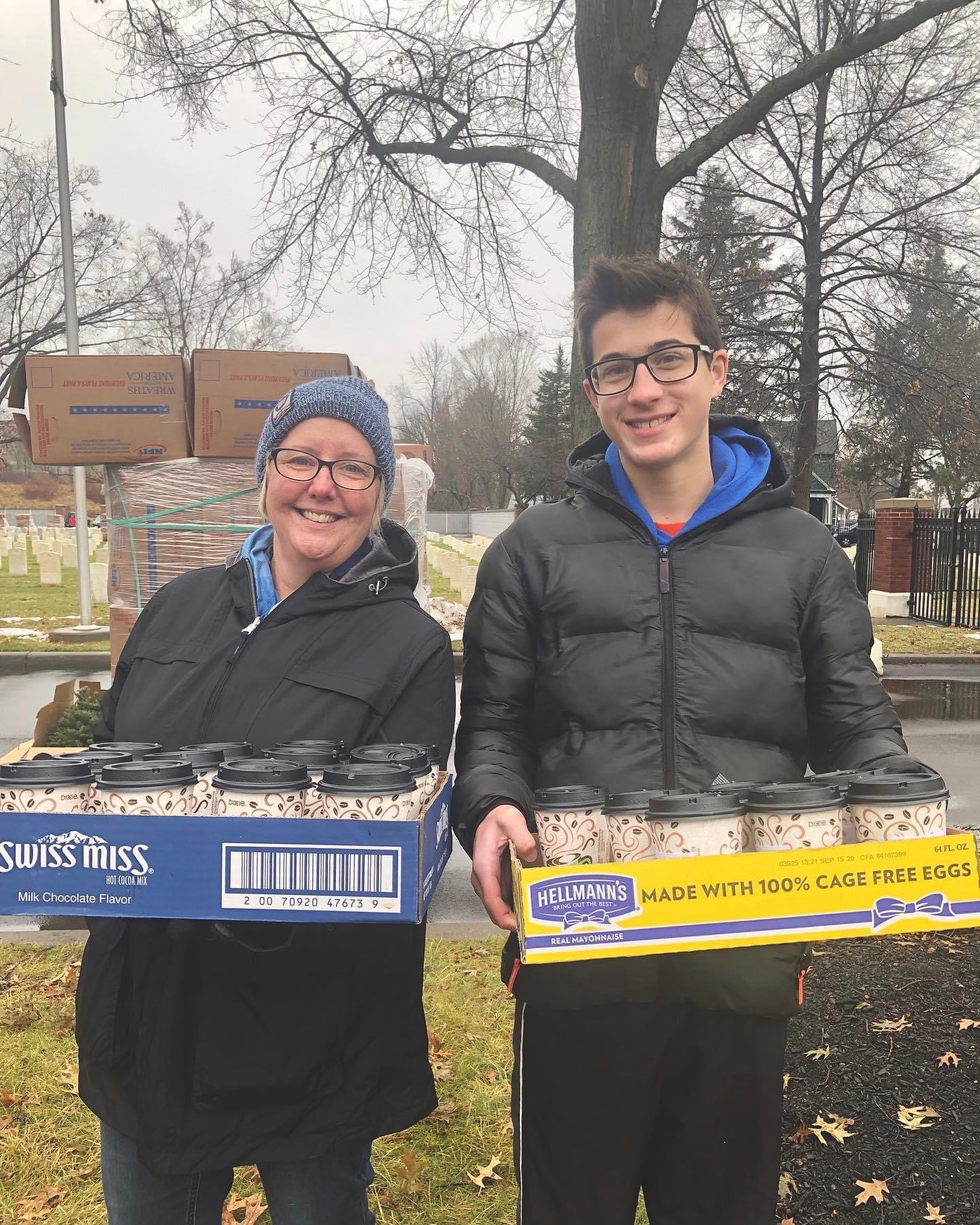 Bringing acts of kindness to our congregation through our card ministry, meal ministry, and connection with individuals and families at Higher Hope.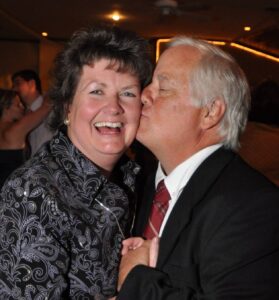 Introducing Kim Ripley (and her husband Curt). The care ministry was officially formed to combat isolation during the COVID-19 pandemic; however she personally feels this is what Higher Hope and other churches have being doing for centuries- caring for each other. 
"I attend Higher Hope because of the community of believers, the applicable message we receive each week, and because, here, I am encouraged to walk in God's Word and dig deeper into the roots HE planted. When I tell people about our church, I feel very proud to boast about what God is doing – not just in the church itself but in the lives of so many people. I always want to help in any way possible to grow this church, help others grow in their faith and be joyful for God's incredible plans and what He is going to do next at HHC."
Your act of kindness can open doors to great blessings! 
Within the caring ministry, we currently have two forms of outreach: cards and meals. 
Cards: We deliver cards to encourage people through difficult times, provide a connection to those experiencing isolation, and celebrate significant events/accomplishments in the lives of our church family. 
Meals: We also provide meals to families who have lost a loved one, are experiencing health or hospital complications, or anyone who needs to know they are loved. 
If you'd like to partner with the card or meal ministry, we'd be happy to have you! Or if you have new ideas about how to care for our congregation, then let's chat and make your passion a reality. We look forward to adding your gifts to the Caring Ministries!
1Peter 5:2 "Care for the flock that God has entrusted to you. Watch over it willingly, not grudgingly-not for what you will get out of it, but because you are eager to serve God."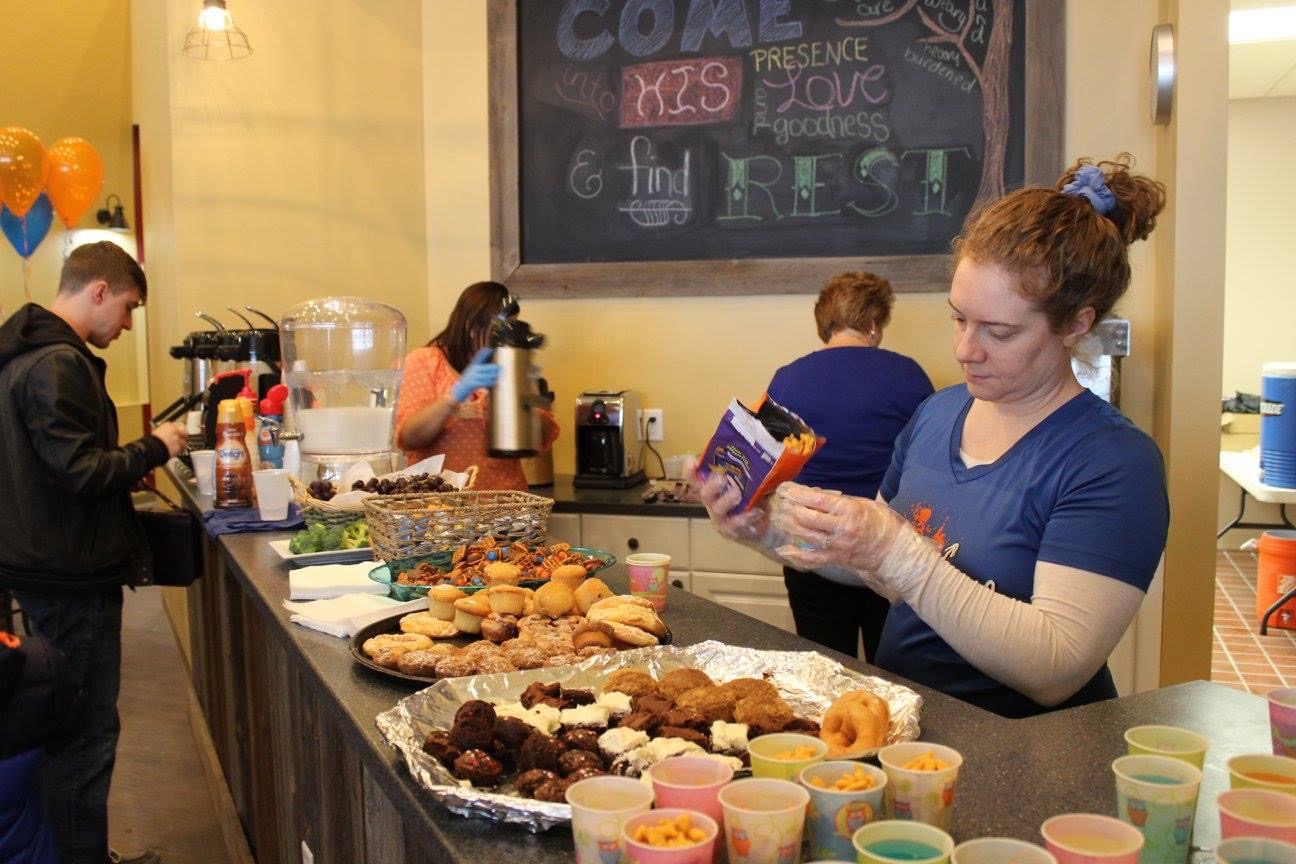 Providing coffee and snacks to nourish our church congregation, make them feel welcome, and help them to feel more comfortable engaging others.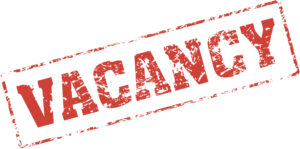 Currently, this position is VACANT! As a frequenter of the counter, I am deeply concerned that a vacancy could impact the flow of fresh coffee and snacks. Pastor Mike's message is good, but let's be real… the snack counter is the main appeal. If you'd be willing to lead this team, please reach out to Pastor Mike for more information. 
There is just something comforting about holding a cup of coffee in front of you while catching up with friends and meeting new people.
Are you a foodie? How about a coffee connoisseur? We need YOU!
Some responsibilities of a volunteer would be to brew coffee, restock supplies, plan the snack menu, and greet people at the hospitality counter. 
The time commitment is one Sunday per month.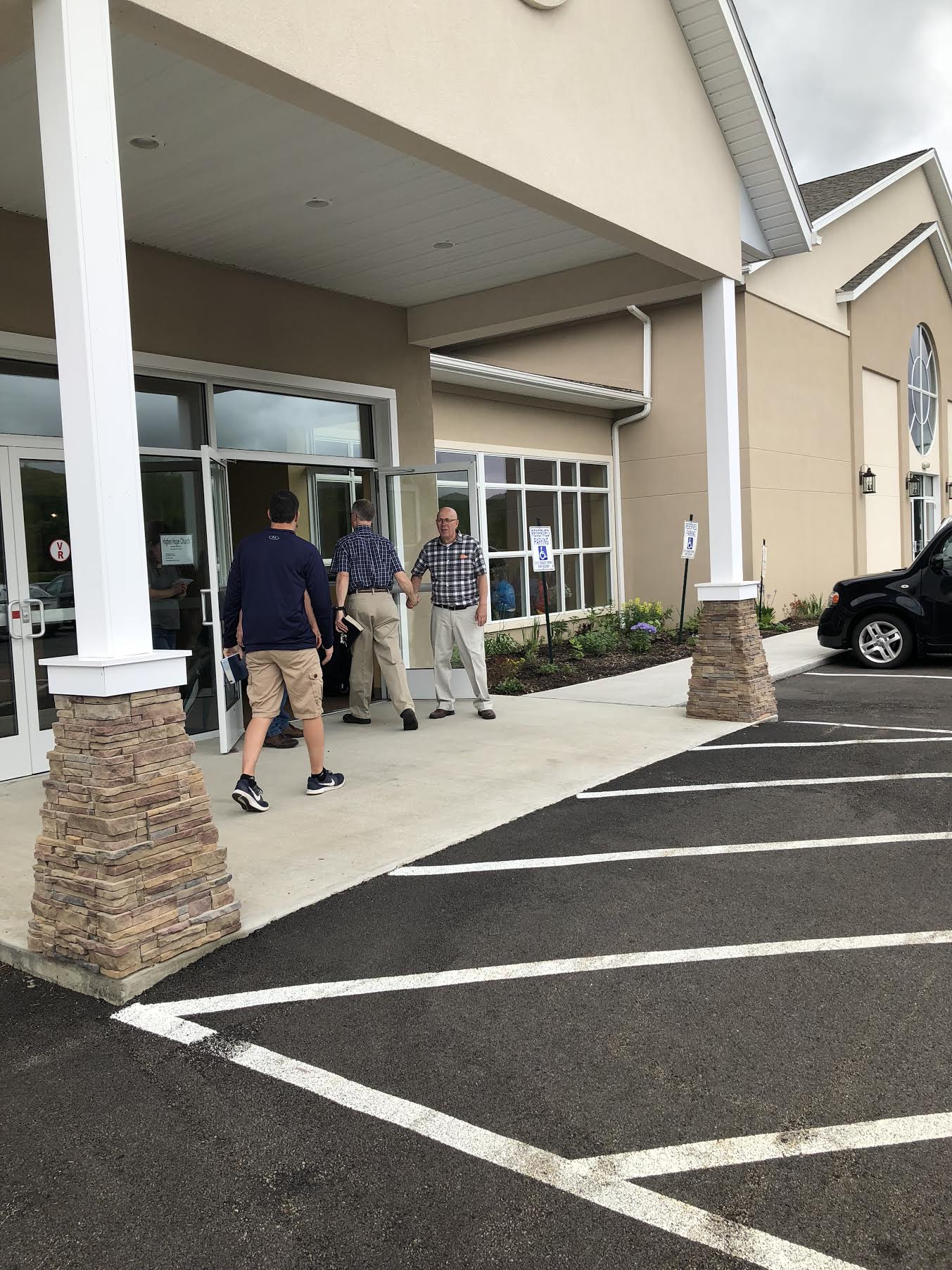 Creating a genuine and welcoming guest experience that communicates value and cultivates connections.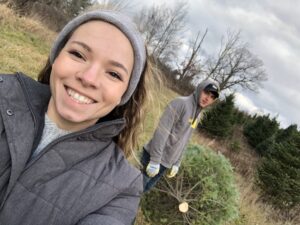 Hello to Alia Snyder (and her husband, Grant). Alia just started as the Welcome Team coordinator in June 2021, but she's been at HHC since the start.  In fact, at age 10, Alia greeted guests at the first-ever Higher Hope Church service in September of 2006. 
"I think God has been prepping me to take on this role for years…. as a kid, in college, when I moved away from the area for my first job… so many experiences have lead me to this point in my life where I feel so invested in making guests feel welcome."
Seeking outgoing, weather-proof, and smiling individuals!
We are the team holding the umbrella over your head in the parking lot, the team opening doors and greeting you with a friendly smile. We man the Welcome Desk which is just a treasure-trove of information and can give tours of the building for anyone wanting to explore.  We make intentional efforts to approach new guests, introduce ourselves, and help them get connected.
The time commitment is 2 Sundays per month plus a few meetings scattered here and there throughout the year to receive new training, discuss improvements, and most-importantly celebrate WINS!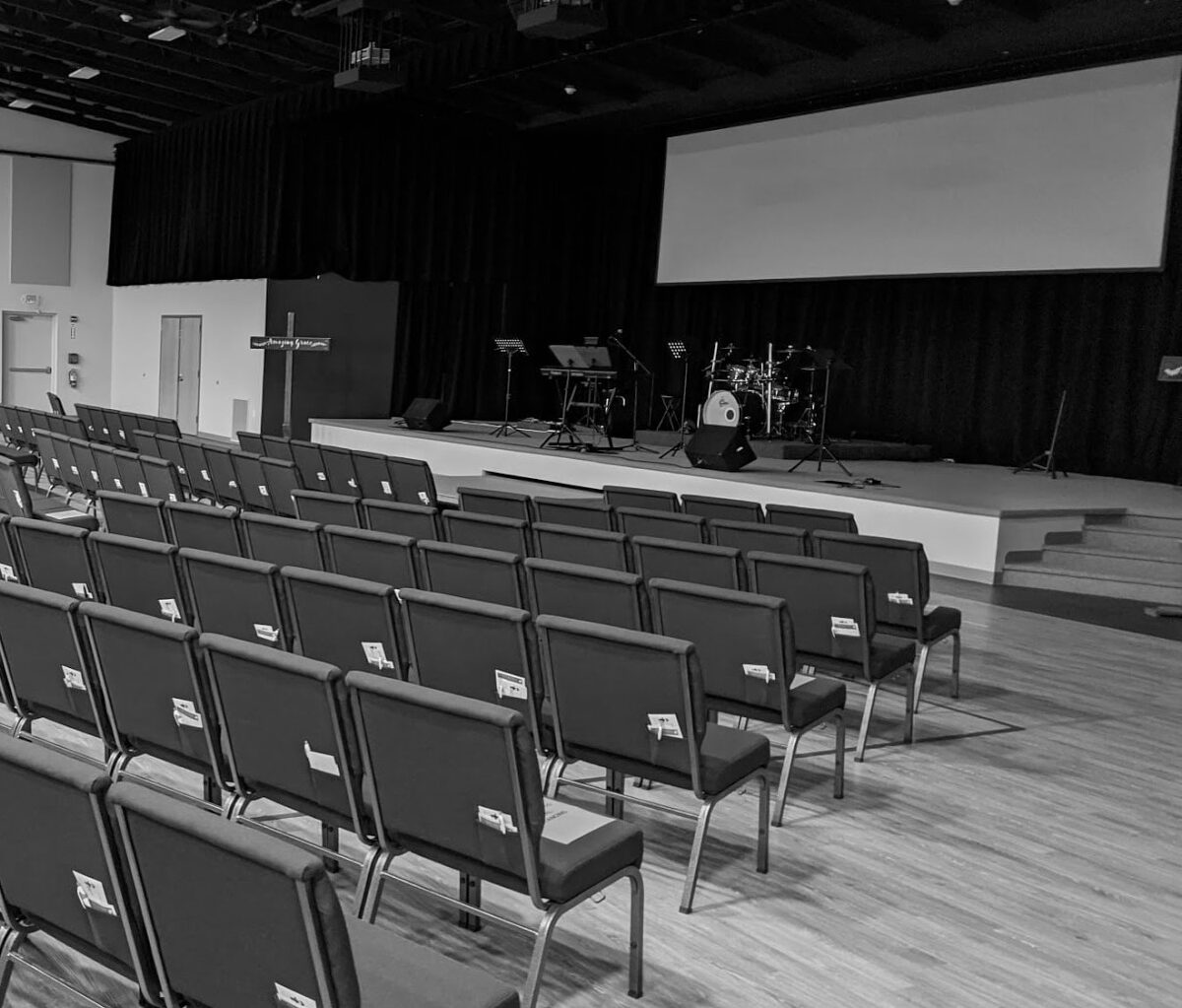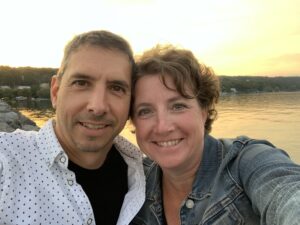 Hello to Kip Burlew. He has been serving at higher Hope since 2006 when we first began. He is always ready to help- whether it be finding a seat, locating your friend, opening your door, or passing the offering. 
His favorite things to do outside of church include camping and hiking with his family, boating on the lake, and attending (sometimes hosting) Christian concerts. 
Thanks for considering our team! We spend most of our time in the shadows, but are ready at a moment's notice. The commitment is 1-2 Sundays per month.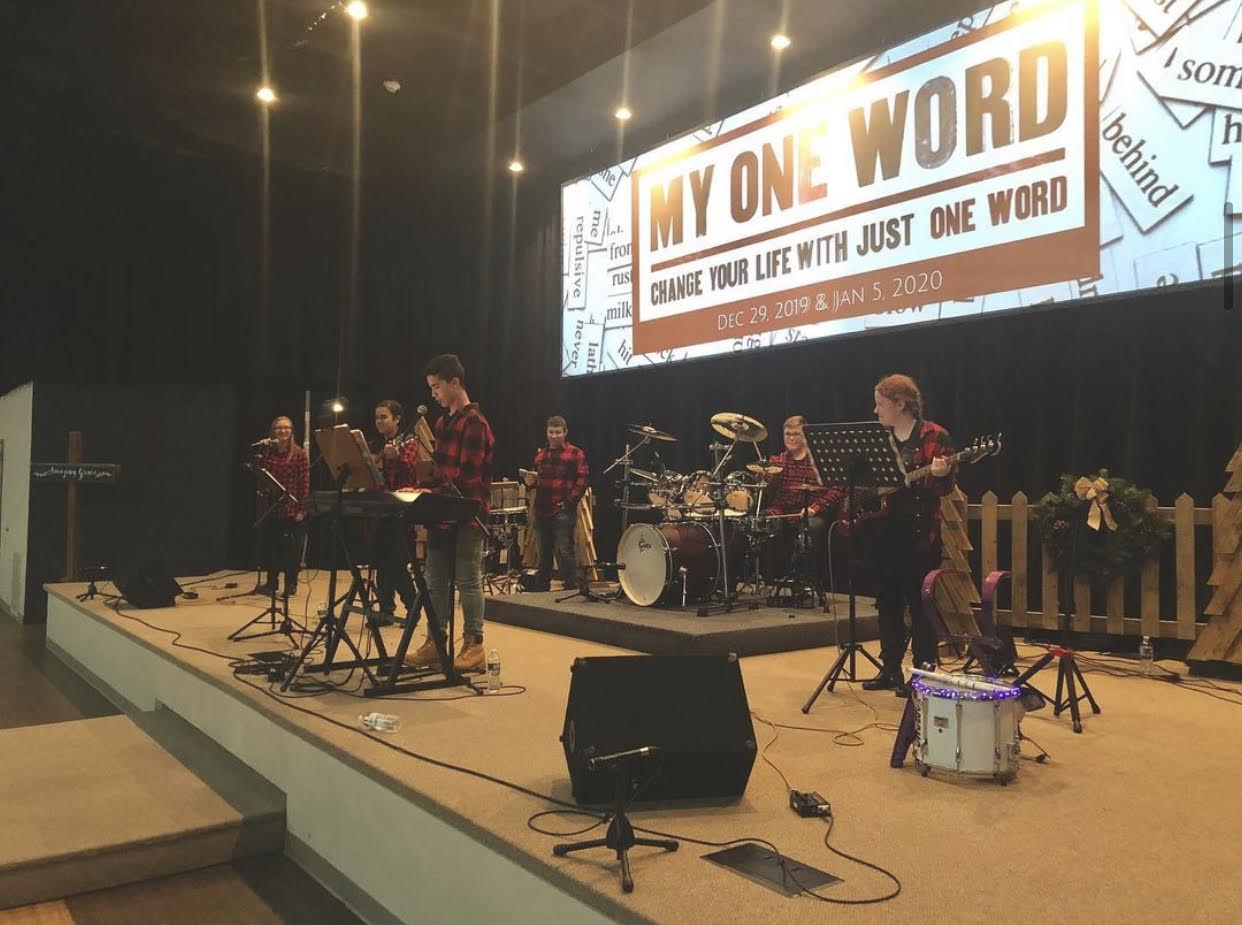 The purpose of worship ministry is to create an atmosphere of passionate, authentic worship focused on glorifying God.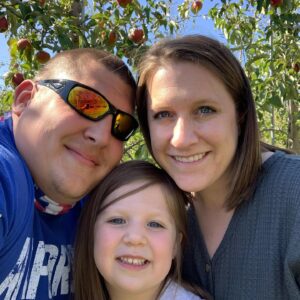 Meet Melissa Ripley, no relation to Kim Ripley pictured above. She has been serving as the worship leader since February of 2011. Outside of ministry, I have been married to Jeff Ripley for 8 years and I have a beautiful daughter named Harper. 
"I have always had a passion for music and glorifying God through song, but I never imagined myself in this role. Growing up I hated playing piano in front of anyone including my parents. I avoided recitals and competitions as much as possible. God certainly has a sense of humor!"
Join the team to help enhance the worship experience through music, sound, and digital technology.
A person serving on the worship team might be expected to prepare at home for the upcoming services, participate in mid-week rehearsals, arrive early on Sundays and serve multiple services. 
Worship Band/Vocalists –> musical skill is necessary.
A/V Team –> prior experience not necessary, training provided. 
The time commitment is 1-2 Sundays/month.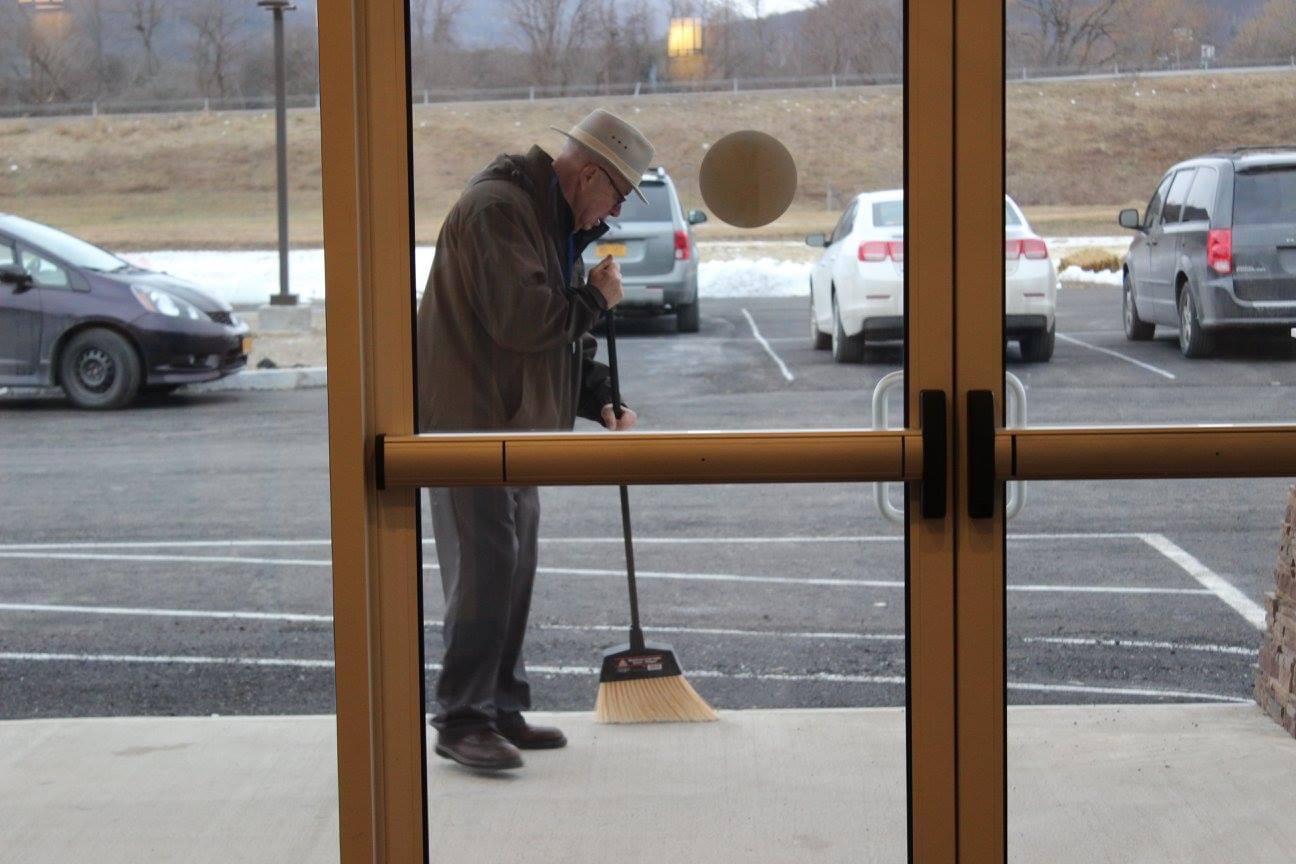 BUILDING AND GROUNDS TEAM
To maintain the church building and grounds with special attention to safety in order to provide a pleasant environment to honor and to worship God.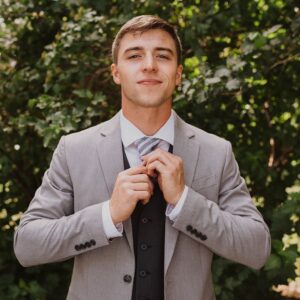 Hello to Grant Snyder! He is our resident carpenter and all-around fix-it man. He is the best at keeping our building clean, parking lot plowed, and lawns manicured. Servicing the building and caring for the grounds is no small task. He needs a big team to keep our property looking pristine.
Outside of his church role, Grant enjoys hiking, bonfires, four-wheeling, and playing board games. 
We have been blessed with a beautiful property and need help maintaining it! From mowing to snow plowing to cleaning to gardening- we've got a job for you!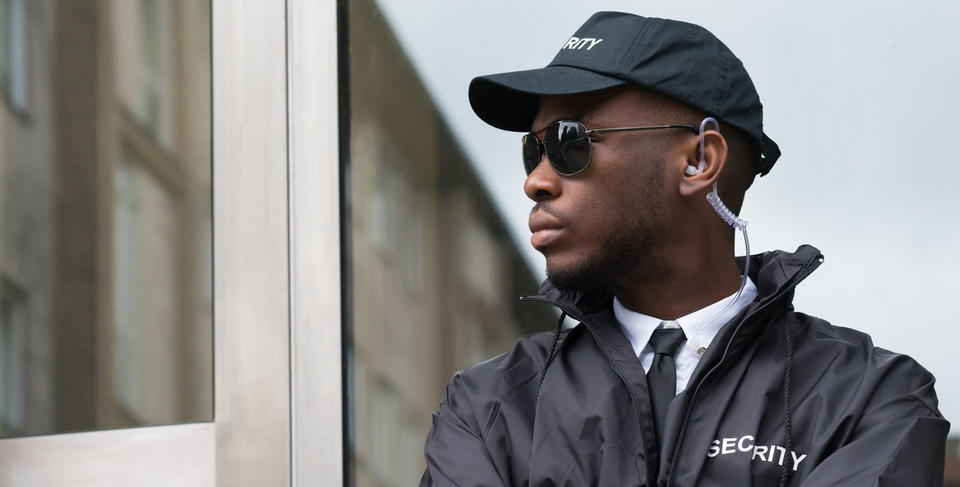 To ensure safety for all guests.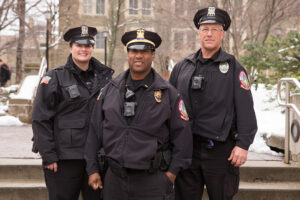 Tony Bellamy leads our security team at Higher Hope. His wife and two kids are his pride and joy so he understands the importance of you and your family's safety especially while at church. Outside of his church role, he is a police officer at Cornell's campus.
We are looking for men or women who are observant, detail-oriented, and who have good communication and problem solving skills.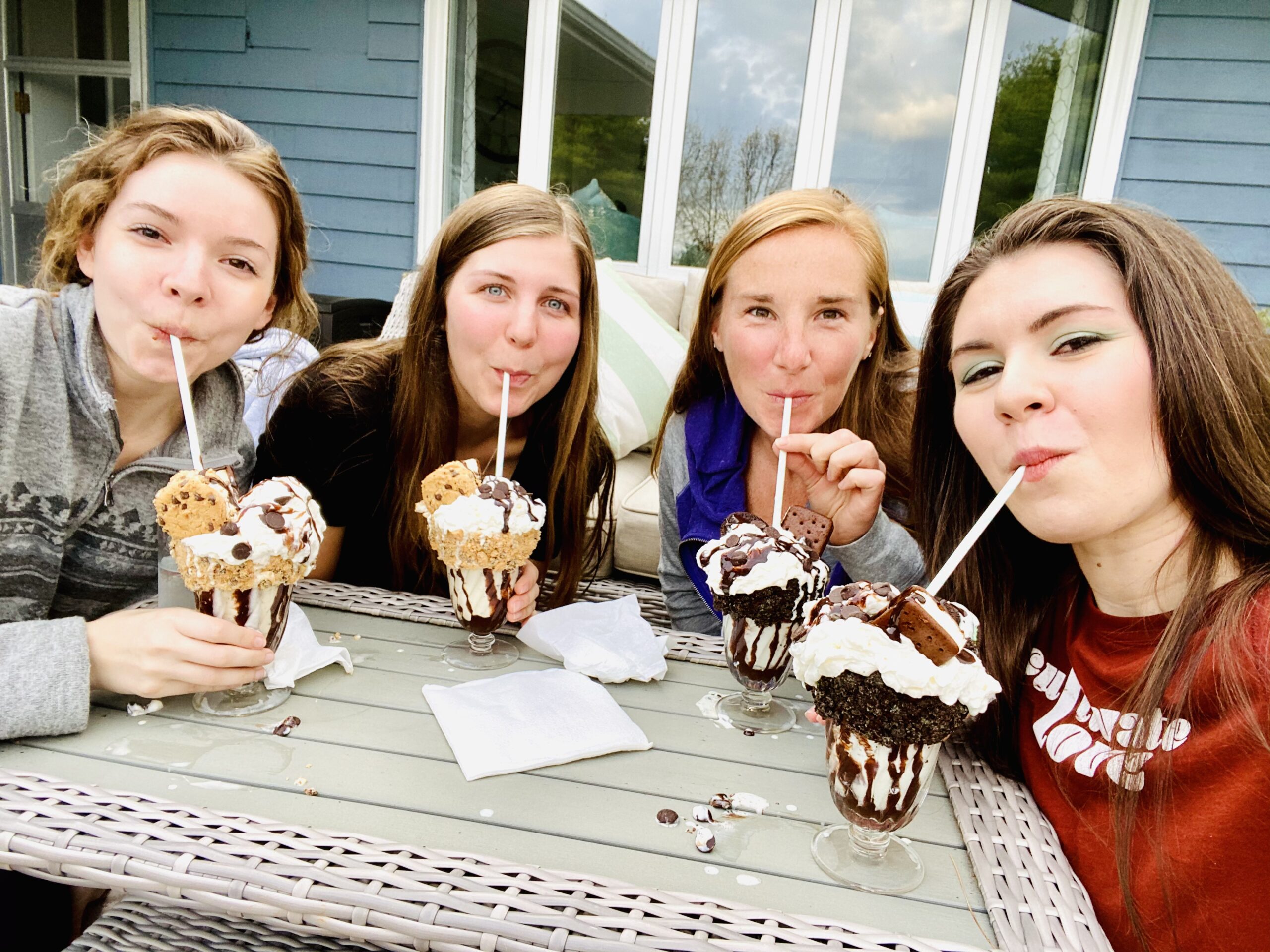 To equip every person in our church to be a disciple maker.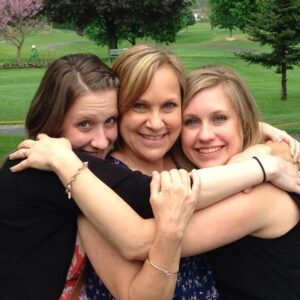 Hello to Donna Henry (the one sandwiched between her two daughters). Donna started this ministry in July 2021 after…. to be continued.
Matthew 28:19 says, "therefore, go and make disciples of all the nations, baptizing them in the name of the Father and the Son and the Holy Spirit."
Looking for are people who are willing to be in a discipling relationship for 12-18 months (small group leaders, book or Bible study leaders, simply together home group hosts, mentors).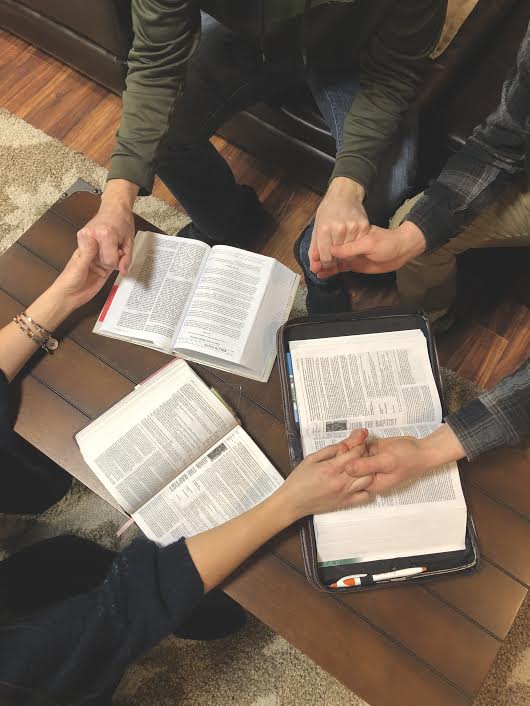 Scrolled this far and still haven't found a ministry you are passionate about?
Here at Higher Hope, we want to make your passions a reality and we'd love to partner with you. 
Even if it's a crazy idea, talk to Pastor Mike! He loves crazy, big ideas!