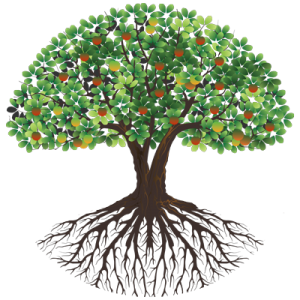 The mission of Higher Hope Church is "to lead people to abundant life in Jesus Christ" (John 10:10).
Welcome! We are so glad you are thinking about visiting Higher Hope Church! If you have already visited us, thank you for taking the time to learn more about who we are! If you ever have any questions, please contact our lead pastor, Mike Schooley, at pastormike@higherhopechurch.org or by phone at (607) 301-0084.
What can you expect at Higher Hope?
Authenticity – Being real! No perfect people allowed! Come as you are and experience who God is in a real and personal way.
Relevancy – Sharing the life changing Word of God in a way that is understandable to our generation.
Relationship Building – Encouraging the development of strong friendships with people who will support us through every aspect of our lives.
Experiential – Helping people to know and to understand God in a personal and meaningful way.
Powerful Worship – Creating an environment that is fun, energetic, and draws people into the presence of God.
Read more about our mission, core values, and beliefs here.
Service Information/Logistics
We offer two services every Sunday morning – one at 9am and one at 10:30am. Children's ministry is offered during both services for children birth through 5th grade. We have nursery, tots, PreK-K, and High Five (1st-5th) classes.
We are located at 356 Maple Street in Big Flats, NY. Click here for door-to-door directions.
Parking – we have one parking lot and multiple handicapped accessible spots in front so find a spot and head inside!
Once inside you will be greeted by our welcome team who will direct you to the children's ministry (straight back from the entrance), to free coffee (you can see it from the door!), or to the worship area (to the right when entering the building).
Free coffee, hot water, juice, and light snacks are provided in our lobby cafe at every service. Please help yourself!
Dress is casual, come-as-you-are. Some like to dress up and that's fine; some prefer jeans and that's fine, too! Everyone is welcome. Please feel free to sit anywhere you like in the worship area.
The worship music is contemporary with some hymns mixed in from time to time. We have a full band including guitarists, drummers, singers, and pianists. Lyrics are provided on the screen so you can sing along.
Ministries
Higher Hope Church provides the following ministries:
Children's Ministry (Birth-5th grade) – age-appropriate classes every Sunday morning
Youth Ministries – BLAST for 3rd-5th grades and WIRED for 6th-12th grades – Both meet outside of Sunday mornings and are designed to help kids grow in their faith while having fun at the same time!
Women's Ministry – offers Bible studies and events to connect women in the church and build relationships with each other.
Men's Ministry – offers Bible studies, monthly CORE group, and other service and outreach events.
Marriage Ministry – to help married couples and families build their homes on the foundation of Jesus Christ. Small groups, date nights, family activities, devotions, retreats, mentoring, and other activities are offered.
Missions Ministry – offers a variety of missions opportunities locally, within New York State, the East Coast, and around the world.
We look forward to seeing you at one of our services very soon!